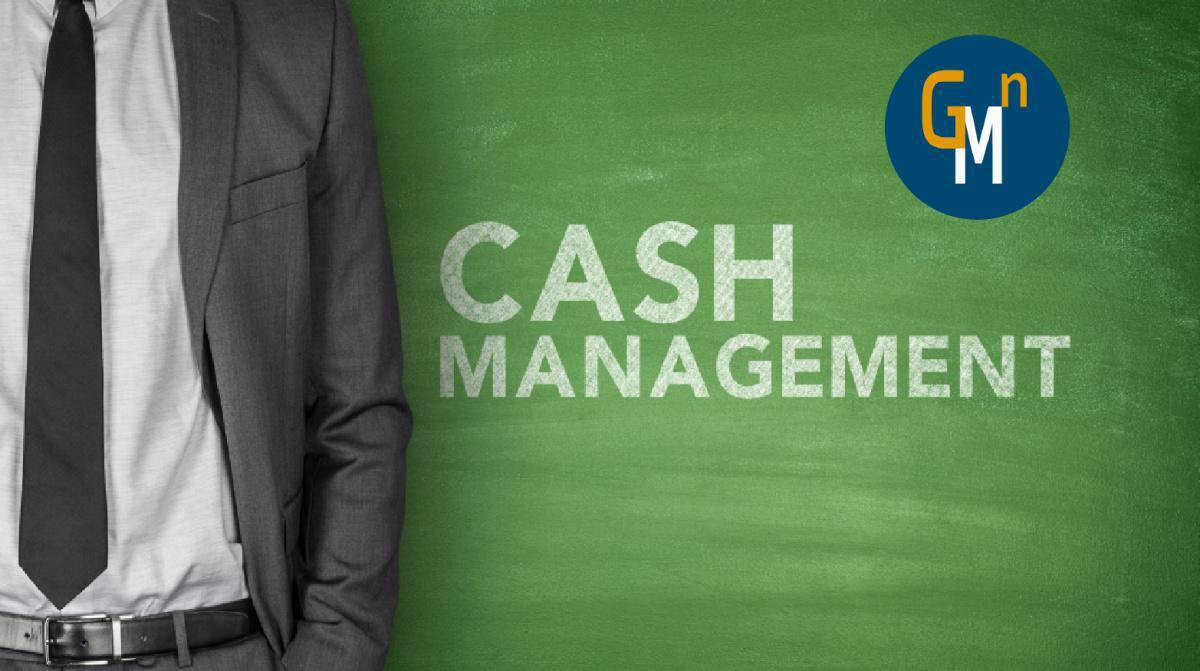 GMn Associate, Michael O'Donnell, offers a view on the top 5 things you should do to manage your cash post-Covid
Anyone who has owned or run a business knows that Cash is King. It is king whether you are a one-man operation or a large Corporate and every size of business in between. And we know the signs that cash is becoming a problem. There is noise from Suppliers because we are delaying payments, making payroll becomes a major task each month, we have to start juggling payments on loans, P30s and VAT. It sucks all the energy in the company to just managing cash to the detriment of the overall business. So what are the 5 key things you must do to manage your cash?
1 Know your cash movements
You must model your future cash movements consistently – when are supplier payments due, what sales are forecast, when are receipts due, when does the payroll hit the bank account, when is the VAT payment due etc.
Do you have a defined Cash management processes?
If it isn't defined, it can't be improved, get it down on paper!
Reconcile your bank accounts to your balance sheet every month
A simple, quick and cheap method of understanding your cash flow status is to have a rolling 50-Day Cash Outlook. It tells you what payments are being made, accurate as best as possible to the day.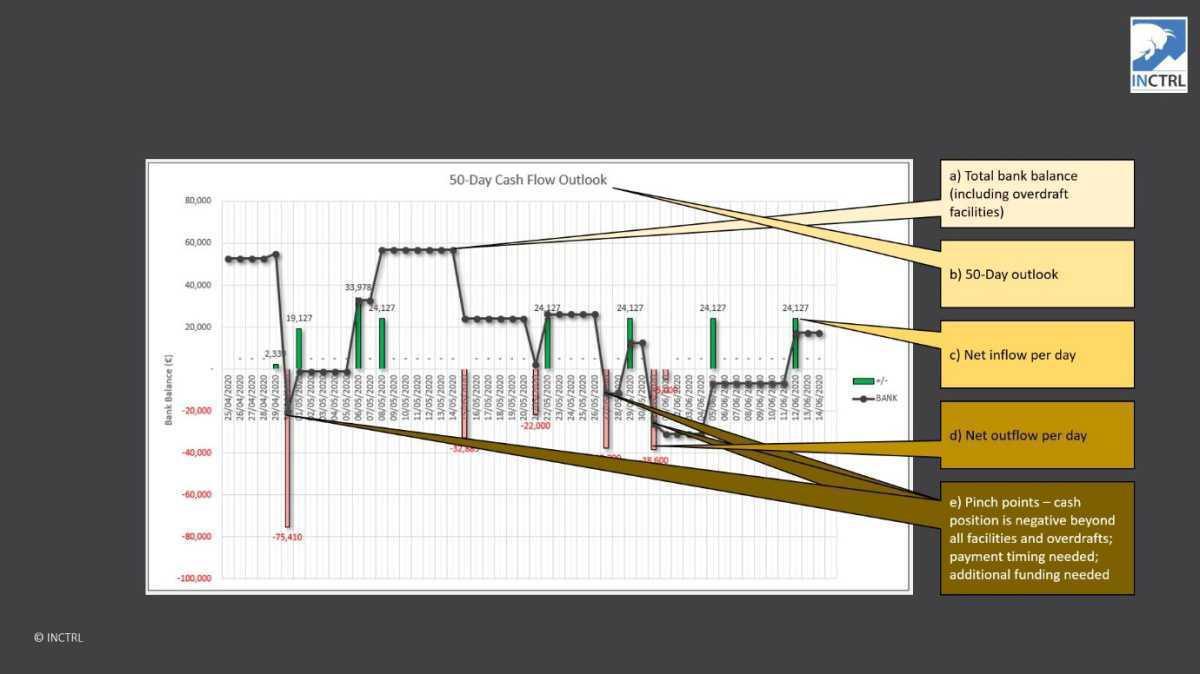 2 Be laser focussed on invoicing and cash collection
You have worked hard to win a piece of business and you have managed to deliver that piece of business effectively. It is such a waste if you are not actively managing the time it takes from the sale being made to you having the cash
Do you have a defined invoice Management process?
Track the days between sale complete and invoice sent
Have this measure as part of your month-end review
Reconcile all work complete at the end of the month to your invoicing
Do you have a formal process for managing Debtors?
Of all the variables that exist in the Sale to Cash process, invoicing efficiency and Debtor management effectiveness are the two that are absolutely in your control.
Review your debtors weekly
Categorise your debtors – size, payment history, length of time overdue
Have a specific plan for each category
When cash is tight we have all looked at delaying supplier payments as one of our first solutions. Your customers will do the same. You have to be the noisy wheel to make sure you get paid.
80% of your money is owed by 20% of your customers. Tackle the bigger ones first.
3 Manage your payments – do not hide
If you are short of cash you will begin to delay payments. That's the reality. But do not hide. You know how you feel when a customer won't take your calls when you are chasing payments due to you so you know what your suppliers are feeling when you don't take their calls. Talk to them.
Do you plan all you outgoing?
Prioritise your payments – from you 50 day Cash Outlook
Put a process in place to ensure all purchase invoices are accounted for at month-end
Be visible to your creditors – take their calls. Better still be proactive with them
4 Understand and stress test your peak cash requirements
Do you have confidence that your cash forecast is accurate – if it isn't you have no basis on which to make decisions
Do you know how big the hole is?
Flex the model for those inputs that carry risk – payments from customers with poor payment history
Know the range of the cash requirements
5 Decide early on how you will fund that peak cash requirement
There are a limited set of ways to fund your peak cash requirement. If you are lucky enough to have cash reserves you might be able to fund your peak cash requirement from that. Even if you have cash reserves you might want to preserve some of that and look to other ways of funding the deficit.
Do you have a plan for filling the cash hole
Explore ways of managing your debtors and creditors in a more advantageous way for your cash. Look at the credit terms you give and take.
Make sure you are not carrying surplus costs – start with your major costs and examine all costs methodically including the smaller costs - licencing, shipping costs etc.
Know the cost of the possible solutions
There are a number of lines of credit now available from invoice discounting to loan facilities through Micro finance Ireland and SBCI
How we can help
We have a number of Associates in The Grey Matters Network who have been business owners and know the pain that businesses feel when cash is tight. We can help. We tend to hire people we feel we 'can work with' which is critically important to the success of any venture but over time the reality is we tend to build echo chambers inside companies. A fresh perspective can be invaluable and a few small tweaks can make a big difference in navigating through a crisis.
Get in touch with us at info@thegreymattersnetwork.com and we can begin a conversation. If at the end of that you are not convinced we can help then it has only cost you a half an hour of your time.